Reinvigorating Brands for Greater Success
Welcome to Rankraze, the branding and rebranding specialists. We provide a range of branding services designed to help you build a powerful brand for your business.
RANKRAZE – BRANDING AGENCY CHENNAI, INDIA
Rankraze believes you only get one chance to make a first impression. It's our job as a professional branding agency to make sure it's a good one. The one that represents the personality of your brand, connects with your audience, and achieves commercial success.
A perfectly designed, professional brand design plays a key role in any successful business. Getting this right is what the branding specialists at the Rankraze branding agency specialize in.
We design brands that transcend all mediums and platforms, from print to digital.
Ranked among the top branding agencies in Chennai, Rankraze believes that brand design should not only look good aesthetically, but it must deliver an appropriate message to its audience with a specific outcome in mind. Through creativity and strategic thinking, we communicate your core brand values to the target audience in a way that creates a lasting impression. This is the benefit of working with a branding agency like Rankraze in Chennai , India that values brand strategy.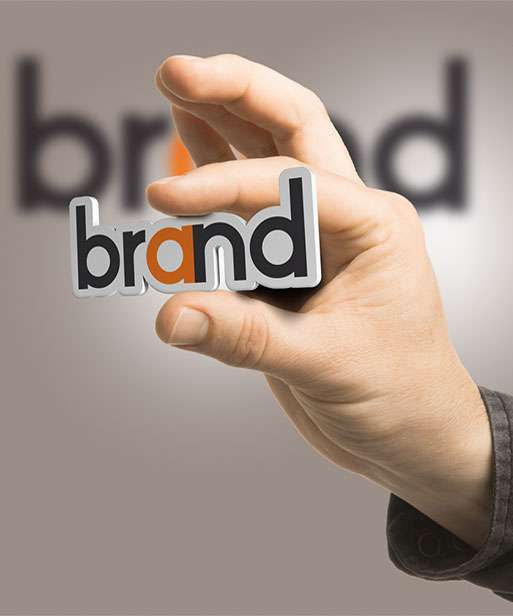 RANKRAZE – REBRANDING SPECIALISTS CHENNAI, INDIA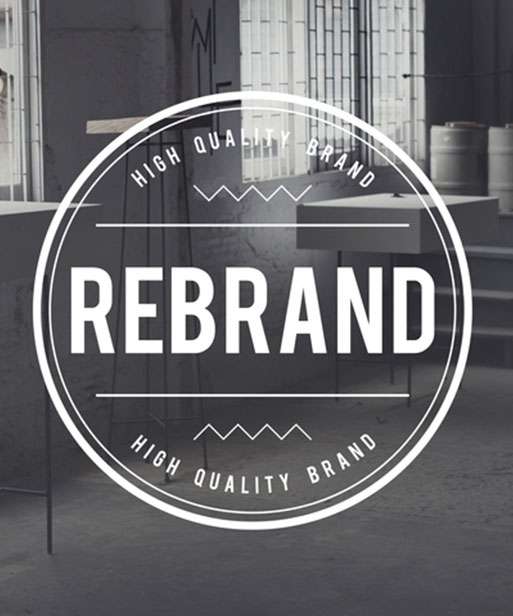 Your business has grown. Your vision and mission statement has become obsolete. Your target audience has changed.
Do you feel such things in your mind? It's time to give your brand an update.
Rebranding is where a brand changes its Logo, Name, Image, Website, Advertising, and Marketing Strategy to make it completely different from its previous look and stay ahead of its competitors.
There are many reasons why a business might consider rebranding. It could be due to
Whatever the reason is, maintaining a clear and compelling identity is key to the continued growth and success of a business.
Now you know what rebranding is and when you require it. But, what if you don't know where to start. This is when you can approach Rankraze, a branding and rebranding agency in Chennai, India
As a professional rebranding agency in Chennai, we are experts at delivering rebrands for companies big and small in a vast array of industries. At Rankraze, we take an innovative approach to creating a brand that reflects your business and creating an impression that conveys a message to your customers.
If your brand is ready to take a new look and grow exponentially, then book a free consultation with our brand specialists today.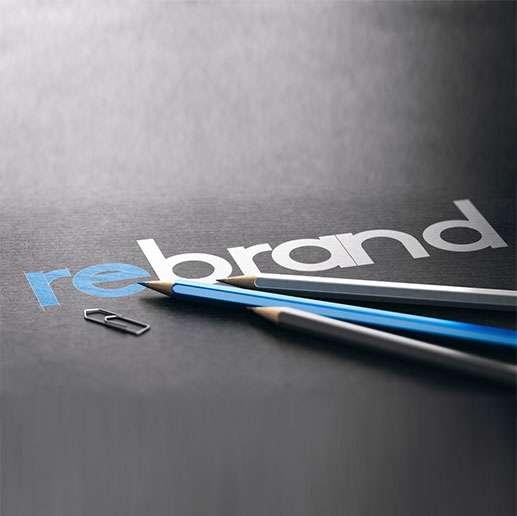 Rankraze is a branding agency in Chennai, offering a host of services to take your brand to the next level. Our team of branding specialists can build your brand from the ground up.
A THOUGHTFUL, PROVEN BRANDING/REBRANDING PROCESS
From researching to creating a brand strategy that explains your brand's unique features and values, to creating a visual identity for your brand through logo designing and launching your new or updated brand to the market, Rankraze has everything covered. Being a leading digital marketing company in Chennai, India we can also help you with marketing campaigns to enhance your brand awareness.
Desk Research – We analyze your existing data to have a thorough understanding of your business. This helps us review brand strategy, marketing plans, campaigns, and more before customizing your branding service.
Market Research – We conduct qualitative and quantitative market research for your business. This helps us understand your position among the competitors in the market, which can help us in making clever decisions to increase your brand awareness.
Brand Tracking – We monitor your brand's performance over a specific period to understand how your brand is perceived, how your marketing activities are powerful in conveying your desired messages, and the impact of your brand and communications.
Brand Insights and Recommendations – Based on all the above, our brand specialists will generate a brand insights report which will serve as a foundation for the development of your brand. These insights will also be presented to you.
Brand Positioning – Our brand strategists apply their creativity and strategic thinking to your brand insights to create a unique essence for your brand.
Brand Perception – Customer value proposition (CVP) defines how your brand is perceived by your target audience. Employee value proposition (EVP) defines how a motivated employee views your brand's vision and values.
Rankraze uses proven tools, techniques, workshops, and stakeholder engagement to define and refine your CVP and EVP.
Brand Architecture – Brand architecture allows us to plan, organize, and manage your brand in the market. In simple words, it is the structure of the brand strategy. It defines how your brand will be presented at a corporate, divisional, product, and service level. 
Name Generation – A brand name is the one that creates the first impression of your business. So, we ensure that we get it right. We help you in choosing a brand name to reflect your brand essence and make a real impact on your target customers.
Logo Design – Further to name generation, is designing a new visual identity for your business. A logo is a strong corporate identity for your business. It is what conveys the essence and values of your business. Logo design generally includes elements such as fonts, color palettes (primary and secondary), secondary design devices, an image or photographic style, icon styles, infographic styles, and more.
As a leading branding agency in Chennai, India we create logos that reflect your brand positioning, are simple, memorable, unique, functional, and most importantly appropriate for your business.
The tone of Voice – From creating taglines to slogans, our brand specialists are experts in developing verbal identities that can communicate your brand message in a clear, concise manner to your target audience.
Copywriting – We've got your customer's attention, now what do you want to say? Apart from visuals, high-quality content is more important to achieve your brand's objective. Our branding agency experts help in creating content that can help your brand be seen and heard.
Brand Guidelines – Being branding specialists in Chennai, India we know that a strong brand position needs consistent application across all mediums. Thus, we create invincible branding guidelines to ensure your brand logo, typography, colors, iconography, and images are applied correctly and consistently.
Website Design and Development – As a leading digital marketing agency in Chennai, India we know that in this digital world a website is the face of your business. Our team develops highly adaptive, responsive, and intuitive website designs that allure customer and brings in more traffic for your business.
Digital Marketing – Being the core of Rankraze, we go above and beyond to market your new or updated brand. We offer Search Engine Optimization (SEO), Search Engine Marketing (SEM), Social Media Marketing (SMM), and more, to increase your brand's visibility and bring in more revenue for your business.
Copywriting – Our content creators can bring life to your brand through their words. We create copy that instantly connects with your target audience and delivers the exact message of your brand.
WHY CHOOSE RANKRAZE FOR YOUR BUSINESS BRANDING OR REBRANDING?
When Teachze, a dedicated online learning platform, needed a rebranding strategy that would help them expand their business, they turned to Rankraze. We created a new brand identity that encompassed all consumer touch-points – from the website to social media and more. Today, Teachze is one of the leading online learning platforms offering learning opportunities for students across India.
To learn what made App Partner's branding process a success.
So whether you want to build a brand from scratch or looking to transform an existing brand, we have the experience and expertise to take your business to the next level.