What Is Google My Business | Why Does Your Business Need It?
Many businesses create a Google Business Profile to get more visibility on Google. However, creating a Google Business Profile does not give you control or management over it, and those management and editing capabilities are essential if you want your Business Profile to work as an efficient SEO and lead generation tool.
So how do you obtain management over your Google Business Profile? 
The answer is Google My Business account. 
By creating a Google My Business account, you can access, customize, and manage your Business Profile on Google, all still for free. Google My Business is a vital tool for local SEO.
What Is Google My Business?
Google My Business is a great tool that helps to promote your Business Profile and business website on Google Search and Maps. 
With your Google My Business account, you can connect with your customers, post updates and photos to your Business Profile and see how customers are interacting with your business on Google.
The insights of Google My Business can be used for optimizing your listing and improving your local SEO.
How Can Google My Business Help You Reach More Customers?
According to reports, 81% of shoppers conduct online research before buying, so that means that your company needs to appear on google business listing. 
By listing on Google, your business can appear right when people search for products or services you offer, allowing interested customers to learn more or get in touch with you.
Your Google My Business profile contains a wide array of relevant information about your business that can be helpful to attract potential customers when they search for your business on Google. This includes photos, service listings, business hours, customer reviews, contact information and much more.
Your Business Profile gives you a presence on Google Search and Maps, allowing you to respond to reviews, upload photos of products and post special offers. 
Seasoned SEO professionals use Google My Business listing for local SEO. By incorporating relevant keywords into your Business Profile so you can tell Google what you're trying to rank for. 
Google My Business for local SEO is an excellent feature in improving your reach to local customers. It helps in enhancing your local SEO, which eventually helps in enhancing your overall SEO score.
How to sign up for Google My Business?
First, search for your business on Google to check if a profile exists already. If it does, you can claim your Google My Business listing by clicking on the "Claim this business" or the "Own this business?" link seen right on the profile.
Go to google.com/business/ website and click on the "Manage Now" button. Sign in to Google using the account that you want to be linked with your Google My Business.
Either clarify the business details already given or put in your business name, address, phone number, location, business hours, and other requested information. Your business name, address, and phone number should be consistent with how they appear in real life.
Choose a category for your business, the category you choose must be an accurate representation of your business.
Input contact information like your business website, phone number, email, social media accounts, etc. Be sure that your business website URL is the same in all places that it is listed, including Google, Yelp, etc.
Verify your business. This step is frequently skipped, Google will verify that your business is located where you say that it is. You will have to wait for 1-2 weeks for a postcard with a verification PIN to finish updating your Google My Business listing.
How To Get The Most Out Of Your Google My Business Account?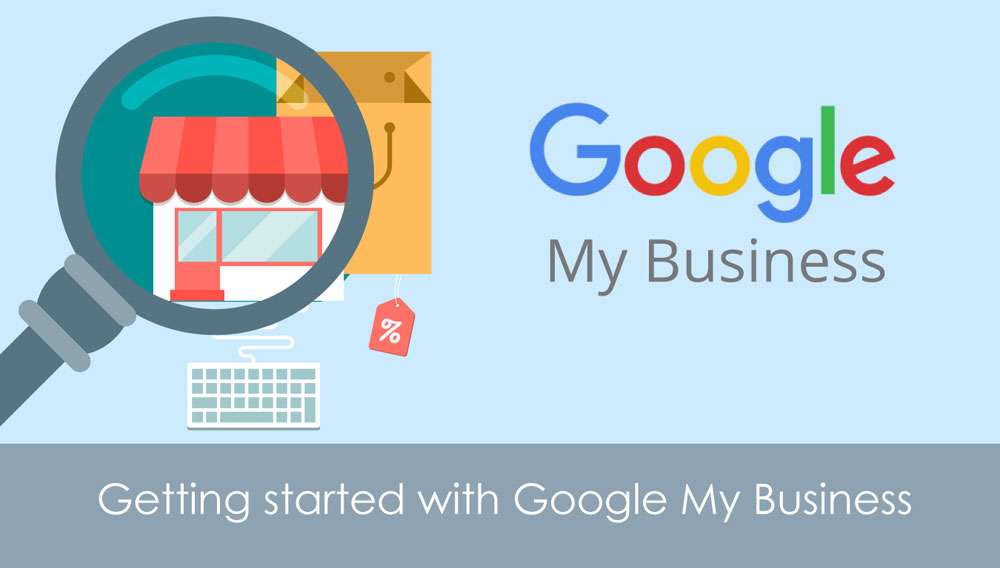 If you want to make the best use of the Google My Business tool, you must optimize your Google business listing. Optimizing your Google business listing improves your visibility and promotes your local business.
Here are a few key tips to optimizing your Google business account:
Fill out Google Business attributes 
Upload appealing photos, including a cover photo, and videos
Add relevant photos regularly
Add your logo as your business listing's profile photo
Ask customers to leave reviews
Respond to reviews regularly
Make use of Google My Business messaging for customers to contact you directly
Share Posts to your business listing at least once per week
List your products and services
Answer Questions in your Questions & Answers section
With a clear understanding of exactly what GMB is, how it works, and how to use it, you can now see that using this free tool isn't just a good idea for local SEO but a must. Get your GMB account up and running now so your Business Profile can outshine your competitors and attract more customers.
How's your local SEO doing? When is the right time to improve your Google My Business profile?
Get in touch with us.