How To Increase Your Website Traffic Using Social Media
If you're into digital marketing, this definitely won't be your first time (or your last) hearing about how important social media is for your business. So, instead of boring you with it, we're going to cut to the chase and tell you about the things you can do to increase your website traffic using social media. To keep it simple and easily understandable, we've divided the whole article into 10 points. So, let's jump into it!
1. Optimizing Your Social Profiles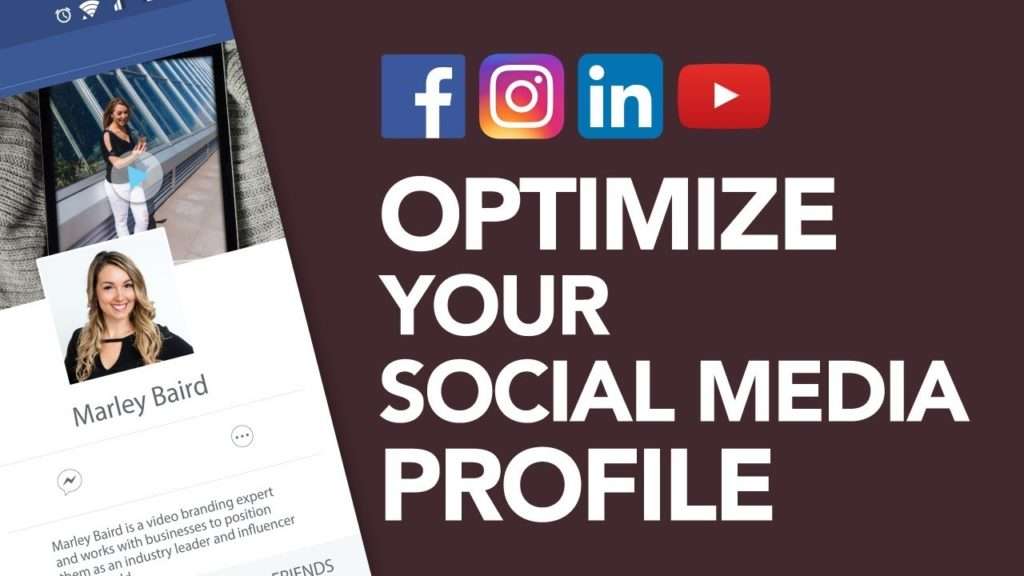 Social media optimization is as important as optimizing your website for search engines. Many marketers fail in social media marketing because of not taking this seriously.
Optimizing your profile includes every part of your profile and not just your posts.
Profile Picture
Your profile picture and cover image tell your audience what your page is about and sets up a mood for your page.
If you are a business, your logo should be your profile picture.
Having a standard profile picture across all platforms increases authenticity and avoids confusion.
Page Bio
Setting up an on-point crystal clear page bio plays a vital role. Your bio should be about your brand and your services.
A page bio should not be over three lines. Use bulletin points or symbols to separate one point from another.
Include a call-to-action in the bio.
Add a link to your website in the bio.
Check out this example of Garyvee's Instagram account.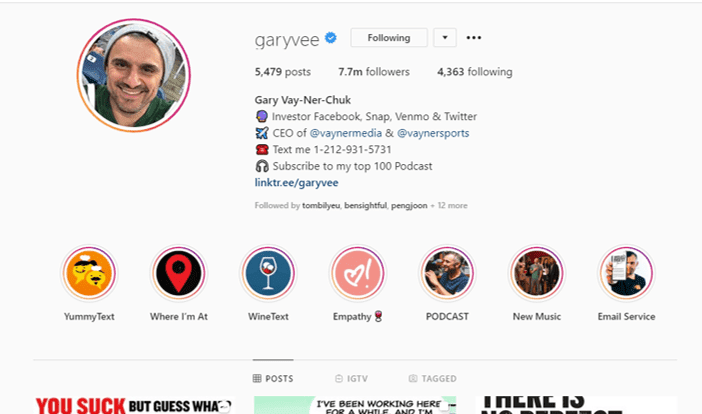 2. Include Visual Content In Your Post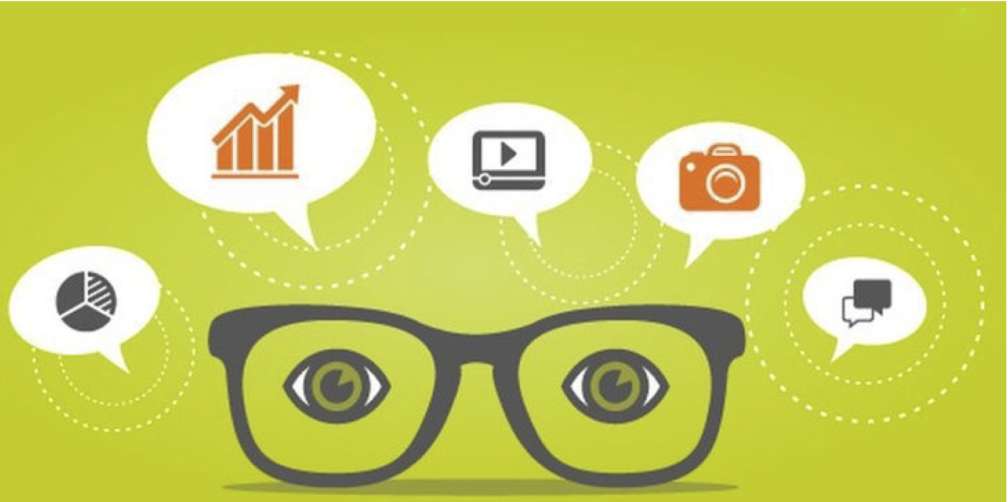 Adding visual content to your posts is a great way to reach more reach and engagement.
When you're scrolling through your feed in any social media, the content with colorful media attracts your eye the most than text-only content.
Tweets with images have a 35% higher retweet rate.
Facebook posts with images have a 37% higher engagement rate.
Social media platforms like Instagram, Pinterest, TikTok, are completely image-based or video-based.
Visual content marketing is super important in social media to increase engagement rates and clickthroughs.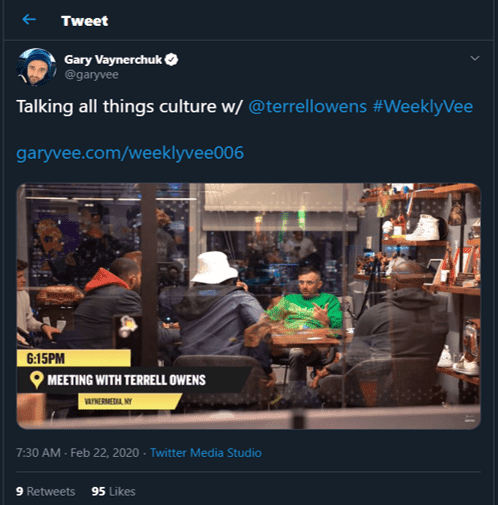 3. Add Click To Share Buttons In Your Blog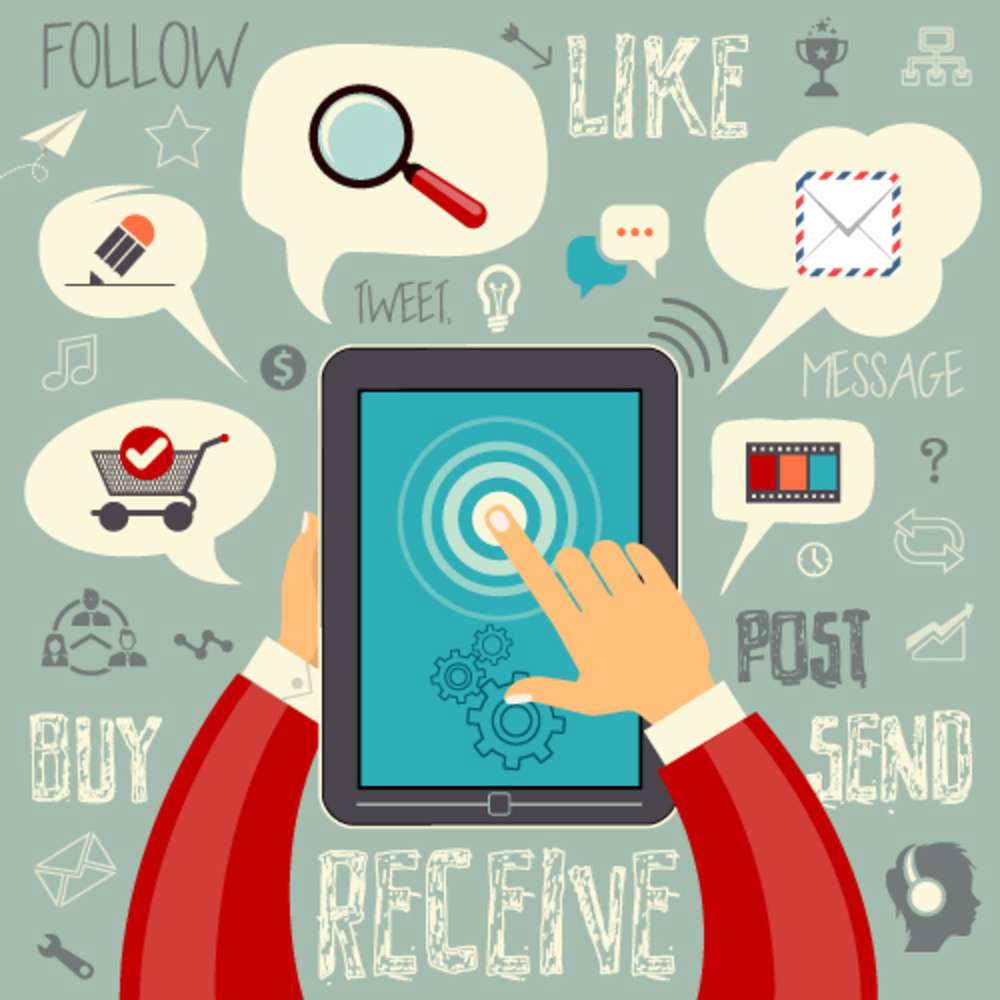 Have you ever read a blog post that you completely loved and wanted to share with your colleagues but couldn't?
I know how that feels.
Now think from a marketer's perspective.
How bad it is if a person wants to share your content in their social media profile but couldn't because there's no easy to share option on your page.
Let's face it. Not many people are going to copy the link from the link tab and post it on their Facebook wall.
Adding click-to-share buttons for all major social platforms makes it so simple to share!
AND…
The more people share the links on their social media handles, the more you'll get new visitors on your website!
Now that's a WIN-WIN, my friend.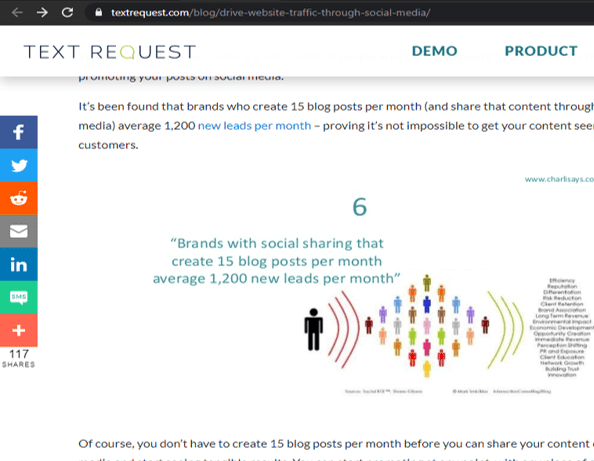 4. Be In The Right Place At The Right Time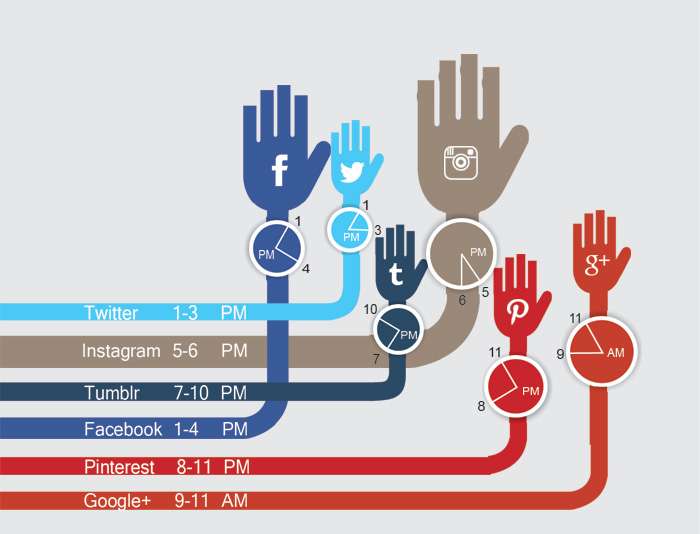 Timing is everything. In social media, when you post can be just as crucial as what you post.
To marketers' advantage, we now have access to find out what when our audience is most active.
Top social media platforms like Facebook, Instagram provide page analytics that helps us know which day and what time is your audience more active.
This data helps us to post our content in that particular window to gain the most engagement, shares, and web traffic.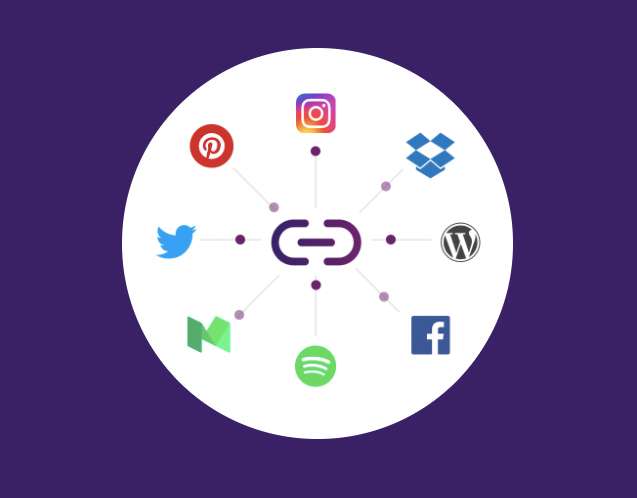 Adding the links in posts are one of the best ways to drive traffic to your website.
If you're posting about an event on social media, make sure to add an attractive image or creative video, and don't forget to add the link to register for the event.
Don't add your website's homepage link on every post you make, people will easily ignore it after a while.
Add the link that is relevant to the content you posted.
If you've uploaded a new blog post, share the link across your social media profiles with a caption that would make people want to read it.
Most social media platforms allow you to add clickable links in captions.
Instagram lets you add a link in your story only if you've crossed more than 10,000 followers and if you have a business account.
Make use of all the other platforms like Facebook, Twitter, LinkedIn, WhatsApp, etc., to add links in captions and comments.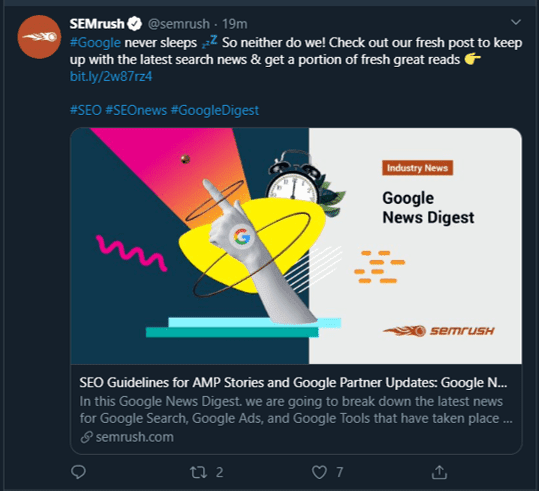 6. Include a Call To Action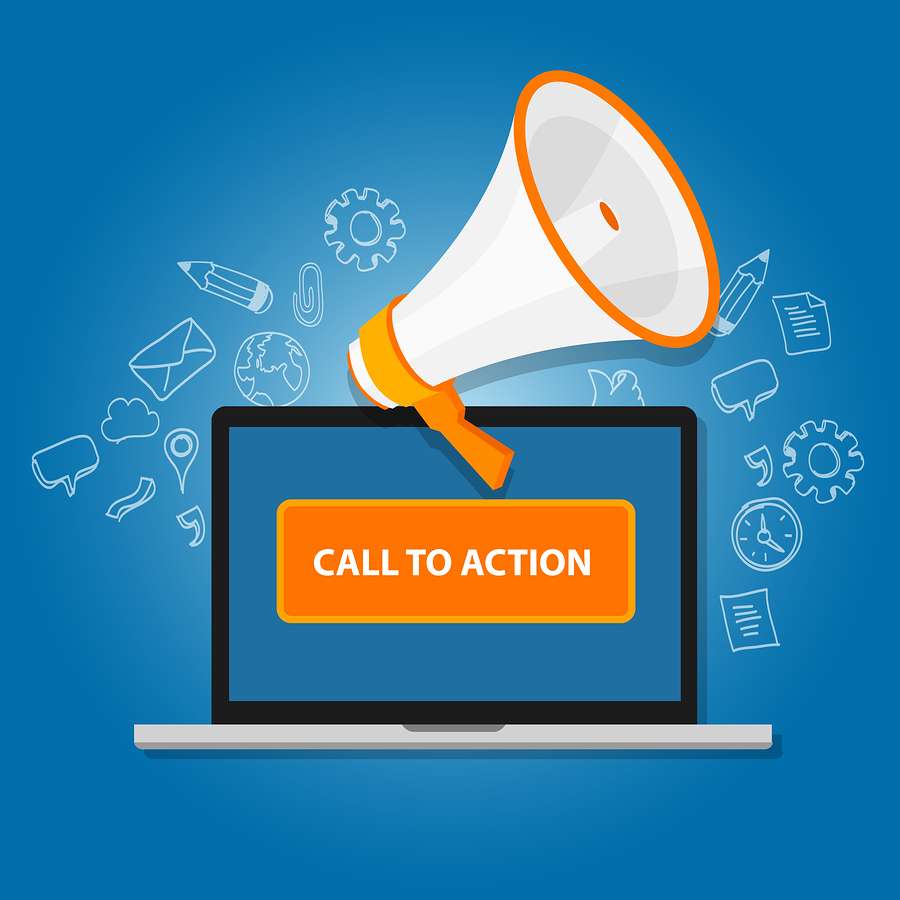 Have you ever paid attention to the end of a caption or the last line of a bio?
They mostly end with a call-to-action.
Call-to-action is nothing but asking people to take the action that we want them to take.
Some simple examples of call to action are:
"Like, Comment and Share it with your friends."
"Check out the link below to know more."
"Download the free Complete SEO Ebook here."
These sentences create impact and urge people to take action.
Here's an example of Tom Ross's Instagram account. Check out how he has included a call to action in the bio section.
Additional Tip:
Start your call-to-action sentence with a verb (an action word). For example – read, click, download.
Add a word that creates urgency. For example – Now, immediately, before it's too late.
7. Promote Across All Platforms

Every time you upload new content on your website it is very important to promote it to your target audience.
"If you want people to care about your new work, you have to show them that you care too."
Create unique posts for each platform if possible or at least create one and use to it promote across all platforms.
If you don't have a team to work on graphic designing or you don't have much knowledge in creating attractive posts, there are always alternatives.
Canva is a great platform to create wonderful graphic designs.
It offers you thousands of templates for each platform and category.
You can just select a template and edit its contents.
• Canva is user-friendly and it won't take a long time to create posts.
When your audience sees that you have actually put in efforts to promote this in different platforms, they might consider visiting the page to see what's great about it.
That's your chance to attract and convert them into your fan and customer, over the days.
In 2020, influencers play a big role in marketing. Many marketers go to influencers in their niche to promote their product, service or social media account.
Influencer marketing is becoming a huge thing because people trust influencers believe that if an influencer suggests something, it'll be great.
This is exactly what we need to take advantage of. Promote your page/ website/ services through them.
This automatically establishes trust and authority.
Gaining trust and establishing authority is hard in social media if you're just getting started.
When an influencer in your niche shares your website on a post or story or tweet, it definitely catches the eyes of your target audience and drives people to your website.
Connect with the influencers, comment on their posts, support people in their community, build many professional connections and relationships.
This will help you get in touch with more people in your niche and promote your website and works indirectly too.
9. Engage with your audience
Many marketers out there focus as much as they can on all the marketing strategies and all the technical, creative things they could do to increase their following.
There's nothing wrong with it. But if you're focusing only on this, I have some bad news for you.
Engaging with your audience is the ultimate key to customer retention.
If you don't engage with your customers on a personal level, they're never going to feel close to you.
Take time to reply to every comment and DM.
Don't say you don't have that kind of time. You always have time. Prioritize it. This should be your priority.
If you want people to engage with your content so badly, then do the same. Show that you care.
When people know that you are reading and responding to everyone's messages, your community develops.
People value you and your content.
Your social media profile's main intent is to connect with your audience and develop a relationship with them.
Focus on that and people will automatically start to come to your website.
When you start connecting with people and actually caring about them without asking for anything in return, you will be special to them.
Word of mouth is still the most effective way to spread the news right? Be it gossip or a sale or be it anything!
If your community loves you, then there's nothing stopping you from gaining that extra website traffic every day.
One final thing you have to keep in mind is to not over-promote.
When you've posted something on your website or conducting an event, it is very easy to feel like you should keep sharing it and promoting it.
However, when you do that quite often, you might be considered spammy and people will start to unfollow you.
Share your website and other content as frequently as to keep your audience updated and to let them know your work.
Repost or reshare posts for the audience's benefit.
Don't force your content into their timeline.
Conclusion
Social media is a great asset in this marketing era. Use it for the best. Just like we always say, never forget that your business is not about you, it is about your customers.
Put your customers and their benefits in the first place and keep providing great value. Follow these ten points to increase your website traffic using social media.
If this post helped you even a little, let us know in the comments. We'd love to hear from you.
Feel free to contact us anytime if you need any help in digital marketing at info@rankraze.com